Hier findet ihr eine Auswahl meines Repertoires als Hochzeits- und Eventsängerin.
Wenn ihr nicht fündig werdet - kein Problem. Gerne versuche ich mich an euren Wunschsongs in Deutsch, Spanisch, Englisch, Französisch oder Italienisch und arrangiere eine schöne Gitarrenbegleitung dazu.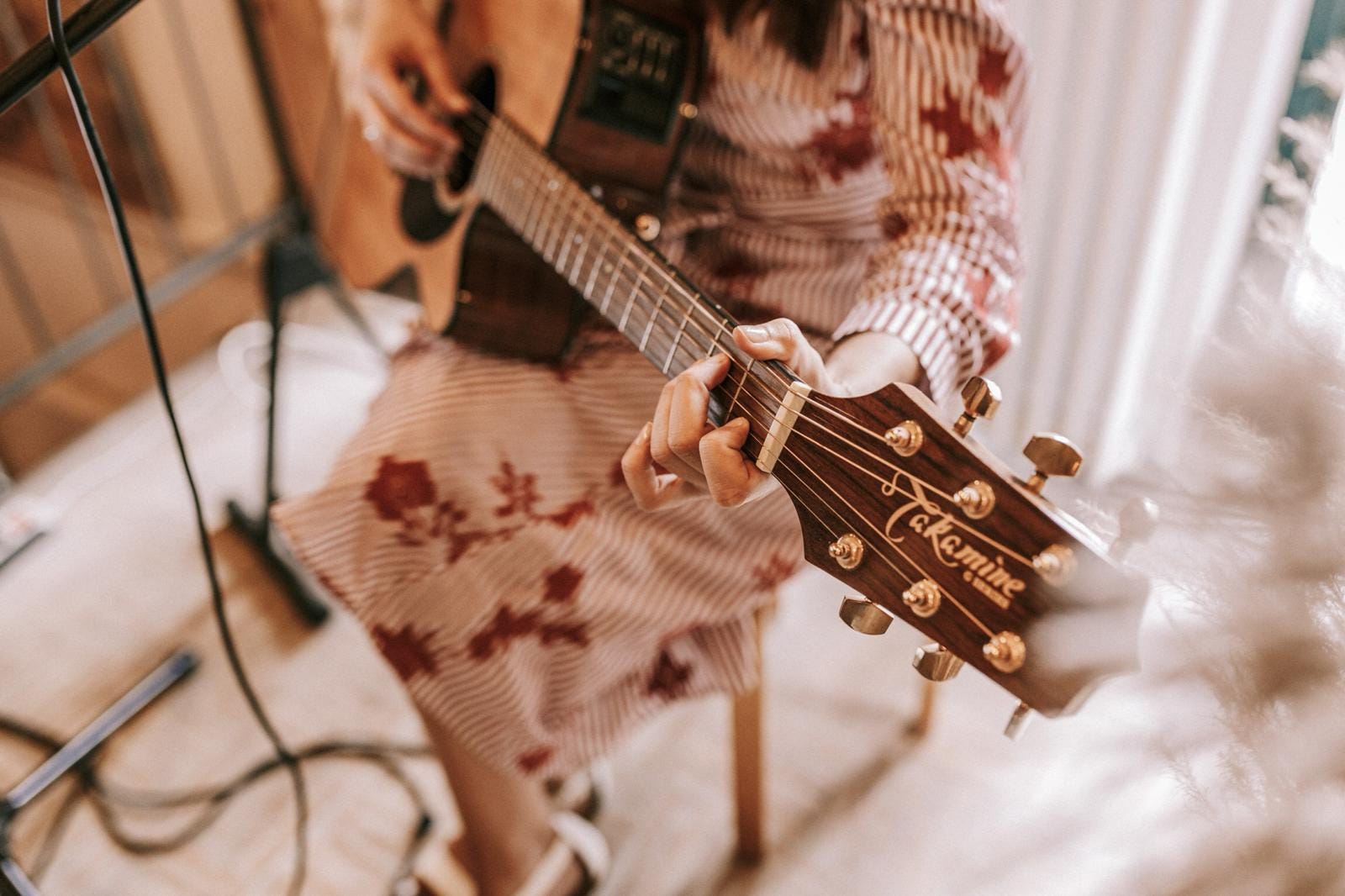 Gesang plus eigene Gitarrenbegleitung
Amazing Grace - Leann Rimes
All of me - John Legend
Best part of me - Landon Austin
Can't help fallin' in love with you - Elvis Presley
Can't take my eyes off you - Frankie Vallie
Chapeau - Robert Redweik
Ein Kompliment - Sportfreunde Stiller
Elefant - LEA
Eres perfecta - Nico Santos
Fields of Gold - Eva Cassidy
Für mich soll's rote Rosen regnen - H. Knef
Hallelujah - Leonard Cohen
Ich liebe das Leben - Vicky Leandros
Ich liebe nur dich - Pietro Basile & Sarah
Ich war noch niemals in New York - U. Jürgens
Immer wenn wir uns sehen - LEA
Liebe ist - Nena
Make you feel my love - Adele
Marry me - Train
Marry You - Bruno Mars
Menschenjunges - Reinhard Mey
Polaroid - Sasha
So viel mehr als Liebe - Yvonne Catterfeld
Soulmate - Natasche Bedingfield
Stay with me - Sam Smith
Power of love - Frankie goes to Hollywood
Through the glass- Stone Sour
What a wonderful world - Louis Armstrong
What's up - 4 NonBlondes
When love takes over - David Guetta
When you lead - Carole King
Wie Liebende es tun - Luxuslärm
Wunderkerzenmenschen - LEA
You've got the love - Florence and the M.
Gesang plus Instrumentalplayback oder externen Pianisten
Ain't no mountain high enough - Marvin Gaye
Can't help falling in love with you - E. Presley
Das Beste - Silbermond
Ich fühl' wie du - Peter Maffay
I say a little prayer - Aretha Franklin
Liebe meines Lebens - Philipp Poisel
Make you feel my love - Adele
Marry you - Bruno Mary
My girl - The Temptations
Seite an Seite - Christina Stürmer
So viel mehr als Liebe - Yvonne Catterfeld
Stand by me - Ben E. King
The book of love - Peter Gabriel
The Rose - Bette Midler
Unser Tag - Helene Fischer
You raise me up - Westlife
Your song - Elton John