Hier findet ihr eine Auswahl meines Repertoires als Hochzeits- und Eventsängerin.
Gerne versuche ich mich an euren Wunschsongs in Deutsch, Spanisch, Englisch, Französisch oder Italienisch und arrangiere, wenn gewünscht, eine schöne Gitarrenbegleitung dazu.

Ich freue mich über eure persönlichen Anfragen!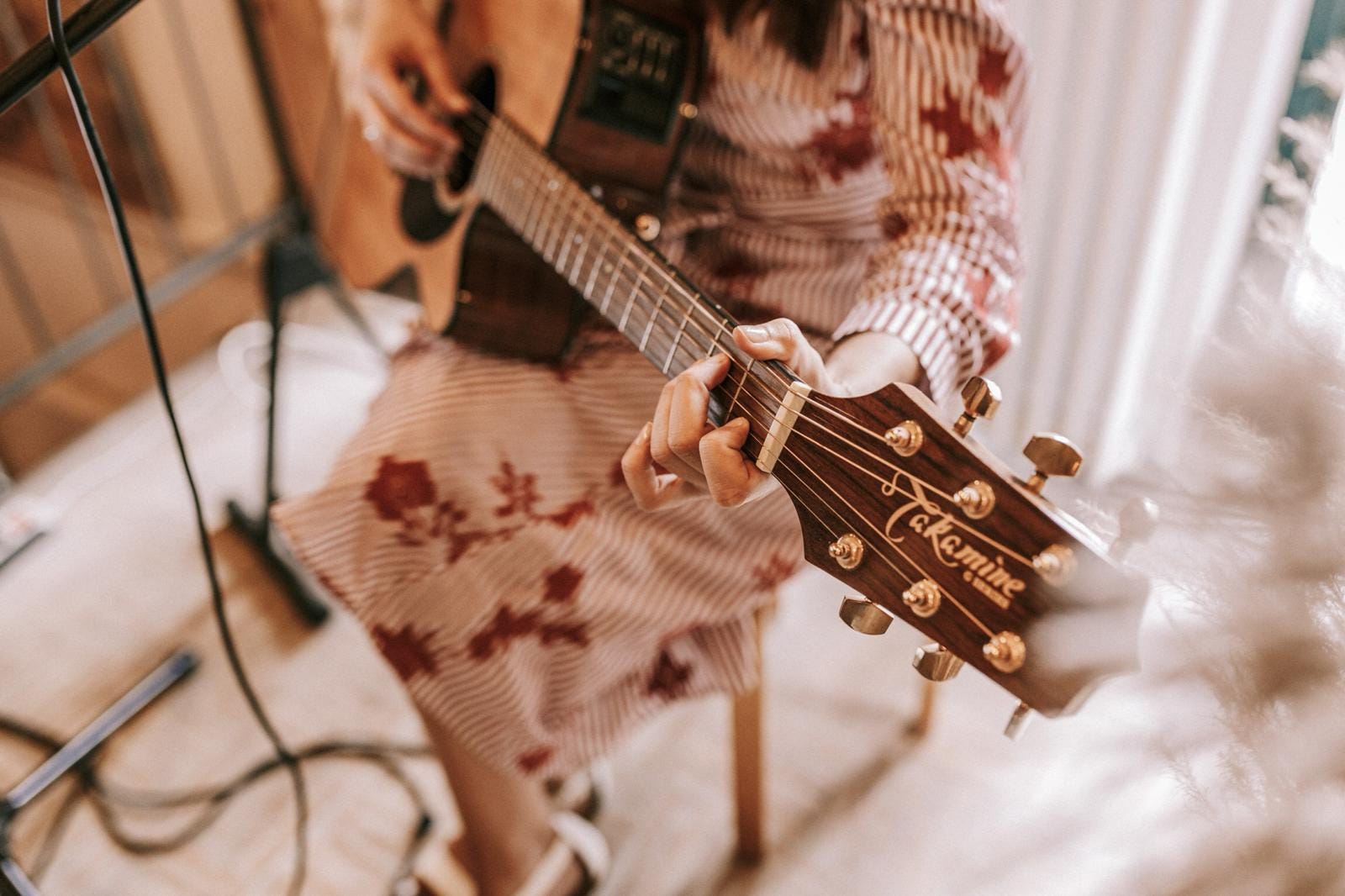 Gesang plus eigene Gitarrenbegleitung
Amazing Grace - Leann Rimes
All of me - John Legend
Can't help fallin' in love with you - Elvis Presley
Can't take my eyes off you - Frankie Vallie
Chapeau - Robert Redweik
Ein Kompliment - Sportfreunde Stiller
Eres perfecta - Nico Santos
Fields of Gold - Eva Cassidy
Für mich soll's rote Rosen regnen - Hildegard Knef
Hallelujah - Leonard Cohen
Ich liebe das Leben - Vicky Leandros
Ich liebe nur dich - Pietro Basile & Sarah
Ich war noch niemals in New York - U. Jürgens
Make you feel my love - Adele
Marry You - Bruno Mars
Menschenjunges - Reinhard Mey
So viel mehr als Liebe - Yvonne Catterfeld
Through the glass- Stone Sour
What a wonderful world - Louis Armstrong
What's up - 4 NonBlondes
When love takes over - David Guetta
When you lead - Carole King
Wie Liebende es tun - Luxuslärm
You've got the love - Florence and the M.

etc...
Gesang plus Instrumentalplayback oder externen Pianisten
Ain't no mountain high enough - Marvin Gaye
Can't help falling in love with you - E. Presley
Ich fühl' wie du - Peter Maffay
I say a little prayer - Aretha Franklin
Liebe meines Lebens - Philipp Poisel
Make you feel my love - Adele
Marry you - Bruno Mary
My girl - The Temptations
Seite an Seite - Christina Stürmer
So viel mehr als Liebe - Yvonne Catterfeld
Stand by me - Ben E. King
The book of love - Peter Gabriel
The Rose - Bette Midler
Unser Tag - Helene Fischer
You raise me up - Westlife
Your song - Elton John

etc...